Direct Vent Fireplaces

When you install a Continental fireplace you can rest assured that you will enjoy a lifetime of instant comfort with reliable performance.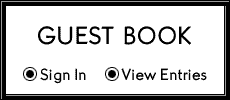 Inserts

Replace your drafty, inefficient masonry or zero clearance fireplace with a Continental Fireplace Insert. Available in Gas and Wood, the perfect solution to improve your heating efficiency for a warmer cozier home that saves you money. Choose from traditional or contemporary designs.

Free Standing Stoves

Continental Stoves are designed and manufactured to strict quality testing standards for your peace of mind. They are the perfect blend of traditional old world charm and high tech heating performance. With a Continental stove, you are guaranteed a lifetime of comfort.

Kingsman Direct Vent

Available in natural gas and liquid propane, Kingsman quality fireplaces let you enjoy the beauty of glowing embers and dancing flames and up to 85% maximum efficiency.

Create an elegant and warm focal point in your home. Choose from a variety of decorative options, including log sets, to create your own distinctive appearance and be assured of

Kingsman Free Standing

Kingsman quality stoves let you enjoy the beauty of glowing embers and dancing flames and up to 99.9% maximum efficiency.

Safe and efficient heating appliances with big choices in decorative options and accessories.

This product is well-suited for renovations and as a replacement of wood stoves.

complete safety, comfort and long lasting value from a manufacturer of wood and gas fireplaces with more than 30 years of experience.

Kingsman fireplaces have fully sealed combustion chambers with no pollution spillage to depreciate the indoor air quality of your home.

Kingsman Inserts

Inserts are complete units that fit into existing wood burning fireplaces. They require no additions such as glass doors or screens, and consist of a combustion chamber with gas logs. Inserts are available as a vented or direct vent appliance, and they utilize the existing chimney by using a flexible gas liner(s).